To be in the issue and get on the cover of Road & Track magazine
is quite an honor for us.
Like it says in the article,
the GT-R can be improved, and say hello to Mine's.
You can see how Mine's R35 GT-R is different from the stock one
by reading these marvelous articles and photos in the magazine.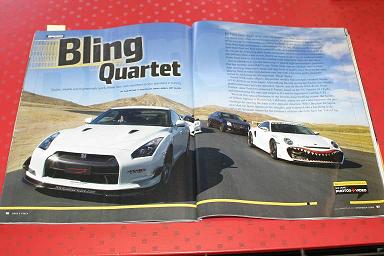 If you are interested in purchasing our products,
feel free to contact us.
In case of the purchase in North America, however,
please contact us as below.
Contact Information and Office Location in North America
MINE'S LIAISON OFFICE, LA
2750 OREGON COURT, UNIT M-1 TORRANCE, CA 90503
TEL: 310-320-0570 / FAX: 310-320-8745